Tactical Edge is Headed to The Modern Day Marine Expo September 17-19 
Tactical Edge is headed to the Modern Day Marine Expo from September 17th through September 19th on the Marine Corps Base in Quantico, VA.
Chief Operating Officer, Peter Vitale, Director of East Coast Operations, Steve Palmer, and Program Manager, Jay Montgomery, will be attending and invite everyone to visit Booth 1757 for a demonstration of our real-time, asset-tracking software.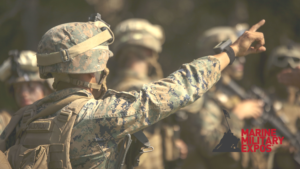 "The Modern Day Marine Expo is the premier military exposition on the East Coast. It's a great opportunity for us to show off our ITV software. We're so excited by the amount of asset-visibility we can now deliver through our best-in-class ITV technology. Our goal is to provide our military partners with the exact data they need, when they need it, wherever in the world they need it. Full supply-chain visibility empowers our leaders to make winning decisions, and we're confident those who experience our software will immediately see it's practical applications."
-Steve Palmer, Tactical Edge Director of East Coast Operations
Tactical Edge has a long history of logistics-focused support and development, including its innovative In-Transit Visibility (ITV) solutions for the U.S. Marine Corps.
In 2018, Tactical Edge was awarded a prime, single-award Indefinite Delivery Indefinite Quantity (IDIQ) contract award with Marine Corps Systems Command. The contract award is to modernize three of the systems within the Marine Air-Ground Task Force (MAGTF) Logistics Support Systems (MLS2) software suite. The effort focuses on consolidating the three systems that make up the MLS2 software suite using a single Platform-as-a-Service (PaaS) approach to reduce the total life-cycle sustainment costs while improving data quality and user capabilities.
We look forward to seeing everyone at the Expo and discussing the latest trends in military technology and software solutions.
About Tactical Edge
Tactical Edge is a leading logistics and supply-chain IT solutions company designing, developing, and deploying secure multi-platform solutions for government agencies, the U.S. Military, and private companies worldwide. The team of developers and technical experts at the company work to solve real-world problems and offer innovative, customized solutions in software development, systems modernization, cyber defense, IT products, and portfolio management.
More information about Tactical Edge and their award-winning technology-driven solutions can be found on their website. Tactical Edge is also available across several social media platforms, including Facebook, Twitter, YouTube, and LinkedIn.
About Modern-Day Marine Expo
The Modern-Day Marine Expo is the premier military equipment, systems, service, and technology exposition for the United States Marine Corp. The Expo takes place at the home of CG Marine Corps Combat Development & Integration and Marine Corps System Command.