Tactical Edge Featured Presenter at 2019 Navy FST Forum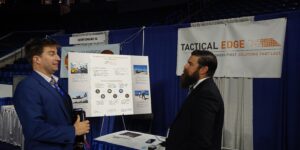 This April, Tactical Edge attended and presented at the Navy FST Forum taking place at the University of Massachusetts, Lowell. The Navy FST (https://navyfst.com/ ) connects SBIR/STTR-funded technologies with warfighters, government & technical personnel, system integrators and other transition partners.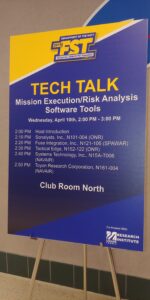 During the two-day forum, Steve Palmer, TE's East Coast Director of Operations, lead a presentation titled, "Enhancing Lethality Through Supply-Chain Visibility." Steve highlighted how TE's modular approach to logistics is increasing supply-chain visibility which in turn allows military units to better plan for material handling, identify problems and delays early, and avoid needless supply reordering.
Steve reported that the Navy put on a first-rate event, "It was our privilege presenting Tactical Edge's In-transit Visibility Solution. We're very proud of what we've built, having worked on it now for the better part of 5 years with our sponsors at the Office of Naval Research, Code 30. Based on the feedback we received from Government officials and potential partners alike, our 'Amazon for the Navy' solution is going to be a big hit when it gets fielded early in FY 2020."
In addition, Tactical Edge demonstrated it's state-of-the-art logistics software at their hosted booth during the event and welcomed many government professionals and fellow SBIR/STTR technology companies.