Tactical Edge Board Appoints John Goodman as CEO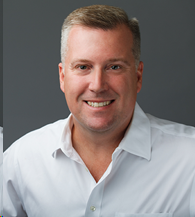 San Diego, Calif., — Tactical Edge, Inc. announced that its Board of Directors has appointed John Goodman as President and Chief Executive Officer effective March 1, 2016. Goodman has been with the company since 2012, serving as Chief Financial Officer and Treasurer.
Goodman succeeds Christopher Pohle, who has resigned to focus on his duties as Chairman of the Board and other entrepreneurial endeavors. Pohle, one of the company's founders, had served as President and CEO from its inception.
"John's strategy, vision, and performance is precisely what Tactical Edge needs to guide it during the next period of the company's growth," said Christopher Pohle, Chairman of the Board. "He is uniquely suited to grow the company's customer base and evolve our software product suite."
About John Goodman
John Goodman has served as the Chief Financial Officer and Treasurer of Tactical Edge since 2012. As a member of the Tactical Edge Executive leadership team, he has helped it grow by over 162% over the last three years.
Prior to joining Tactical Edge, Mr. Goodman served in numerous, high profile program and project management positions supporting software development, professional services, and construction projects. Mr. Goodman is also a former Marine Corps logistics officer and an Operation Iraqi Freedom veteran.
Mr. Goodman holds a Bachelor of Arts in Government and Politics from George Mason University, where he lettered in varsity baseball. He earned a Master of Business Administration with a specialization in organization leadership and a Master of Accountancy from National University. Mr. Goodman is also an eight-gallon blood donor. reside in San Diego.
About Tactical Edge
Headquartered in San Diego, Tactical Edge is a premier provider of technology solutions and services for government and commercial customers. A Service-Disabled Veteran-Owned Small Business, the company operates by the motto, "Customers First – Solutions That Last." Tactical Edge was named the U.S. Small Business Administration's Region IX Sub-Contractor of the Year. To learn how Tactical Edge can help your business grow, visit us at www.tacticaledge.us.