From Factory to Foxhole
The world is learning in real-time just how important efficient and strong supply chains can be. The Coronavirus has exposed many organizational, and industry supply chains as being vulnerable.  As we are seeing now, disruptions in the supply chain can create shortages of much-needed supplies and resources at the most inopportune times. 
Logistics is defined as the transfer of materials, equipment, and personnel from one location to another. It also entails the maintenance of these resources and is pivotal for the US military to support continuous deployment or effectively respond to emergent threats.
At a cursory glance, the challenges and issues of military logistics can seem very similar to challenges faced by Walmart, FedEx, and Amazon, etc. However, when you look closely, these differences are profound.
Here is a case in point.
For the Navy and Marine Corps, the efficiency of the supply chain of parts is vital for maintaining and sustaining ships, aircraft, and ground vehicles. While armored vehicles, submarines, and military aircraft are very different from one another, they have one thing in common – they all need parts. The parts and requisition inventory of the US Department of Defense is enormous.
The US Government Accountability Office (GAO) stated that the Department of Defense has to manage a whopping 4.9 million secondary inventory items with an estimated value of $91.7 billion as of September 2015.
Problem
Sourcing requisitions is a big challenge for the Navy and USMC at the moment. They still follow manual processes to identify a fulfillment node, locate, track, and deliver the parts and equipment they need. To make matters worse, logisticians have to make judgment calls on RDDs (Required Delivery Dates) as they don't have access to real-time data, metrics, or information on shipment routes. This indicates a lack of global visibility into inventory. When an order is captured, the relevant logistician calls various warehouses and determines which ones have the required inventory to complete the request.
Marine logisticians need modern tools, processes, and solutions, to effectively and safely track critical assets and deploy them in the field as soon as possible. In other words, they need a reliable solution to accurately track and source parts in real-time from distribution to delivery. This includes a consideration of a wide variety of factors at the same time. Some of these factors are orders across the network, transit times, available fulfillment nodes, and global demand, among others.
The solution should be able to:             
Alert stakeholders when shipments miss thresholds
Evaluate shipments in order to determine the most suitable shipping routes
Account for order destinations so that the requisitions moving to the same geographic locations can make the most of shipping efficiencies
These process efficiencies can help optimize throughput while lowering the costs.
Solution
Tactical Edge provides a wide variety of logistics software, tools and support services. Our solutions transform raw data into meaningful and valuable information for all our customers. Our technological solutions process data in real-time, and give customers actionable and valuable insights needed to make important decisions.
One example of our solutions is Telemetry. The solution is the result of a Navy Small Business Innovative Research (SBIR) effort. Telemetry supports marine logisticians with the shipping, distribution, and tracking of various items to support operations.
Telemetry was developed to provide in-transit visibility on shipments for the US Military and features a wide array of tracking capabilities for receiving, processing, evaluating, and distributing information directly to web and hand-held platforms. Telemetry uses data extracted from the military's established Authoritative Data Sources, analyzes it using machine learning algorithms and sends the actionable information to the user.
Leveraging Telemetry, Naval and Marine Corps Logisticians get updates and alerts about shipments of interest in near real-time. The alerts are sent directly to where they perform their work. So, if they are a supply manager sitting at a desk, the alert comes to their laptop. If they are working in a warehouse, the alert goes to their handheld. Thus, making it easier for the user to take action immediately upon receipt. 
The system also provides near-real-time tracking notifications with high-value intelligence, such as a shipment's arrival at a point of interest. Telemetry is currently rolling out in pilot programs for the US Navy and Marine Corps; including a recently completed pilot of MARCORLOGCOM where we helped them track tanks being shipping cross-country by rail.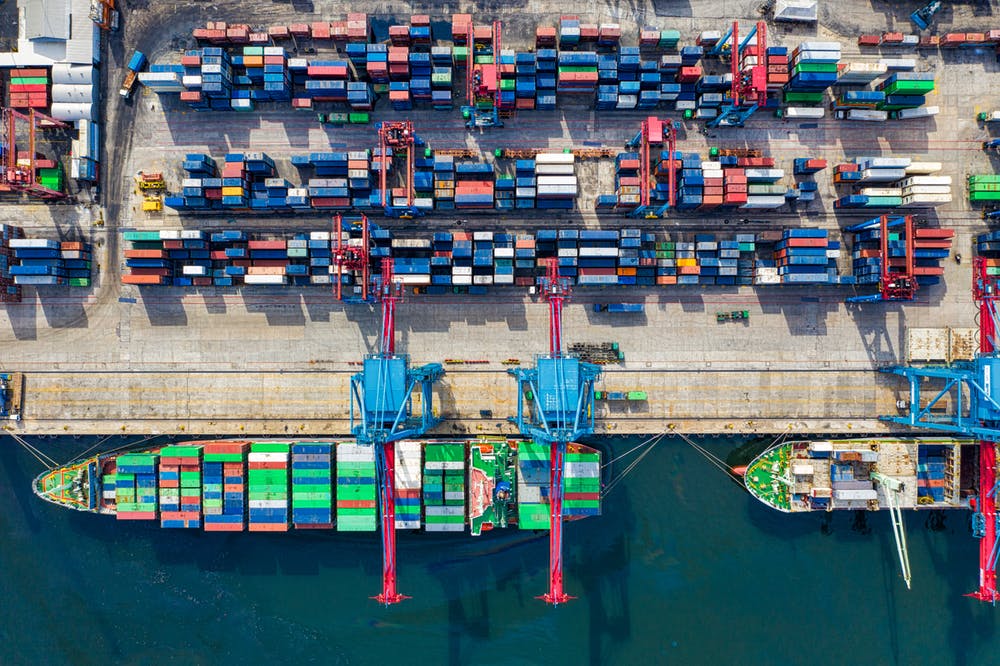 Future Initiative
Although the DoD has the ability to request new supplies and replacement parts, their current systems only capture requests. We would like to extend those current capabilities to be able to optimize or prioritize the fulfillment of the requests at the Enterprise level. 
This smart order fulfillment would be able to manage inventory levels at all depots across the Enterprise. It would be able to prioritize the more important requests to ensure that they get fulfilled first. And as our Telemetry solution is already government-owned, we would couple those services together to track the fulfillment down to the requesting unit at the FOB. 
For More Information
For more information on what the future initiatives may look like, or to receive a copy of the Case Study of our efforts with MARCORLOGCOM, please reach out to our Director of East Coast Operations, Steve Palmer by email (steve.palmer@tacticaledge.us) or by phone (302.242.7778).