CYD Funding Presents a Unique Win/Win Opportunity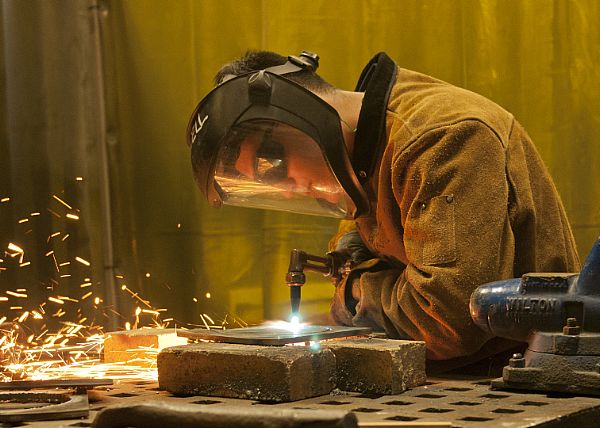 Tough economic times bring great hardship. But they also bring great opportunities. This year's Current Year Deficiency or CYD funding presents a unique Win/Win opportunity for both government contractors and the Department of Defense.
As we've seen during past economic downturns, companies that innovate, adapt and seize on opportunities, end up strengthening their position. There are many examples of companies that have been founded and thrive during economic hardships. There are also examples of companies that pivot, morph, and ultimately overcome the financial situations of the moment. 
COVID-19 has caused incredible setbacks to current Department of Defense (DoD) Programs. The pandemic and the shutdown have caused massive disruptions to many projects, making many contractors and sub-contractors vulnerable. 
Over the next few months, there's an opportunity for both government contractors and the Department of Defense offices. The pandemic response has opened up a window to fund programs that strengthen the country's defense and stimulate the economy at the same time. It's now upon both sides to seize on those opportunities. 
Delays in Pentagon Programs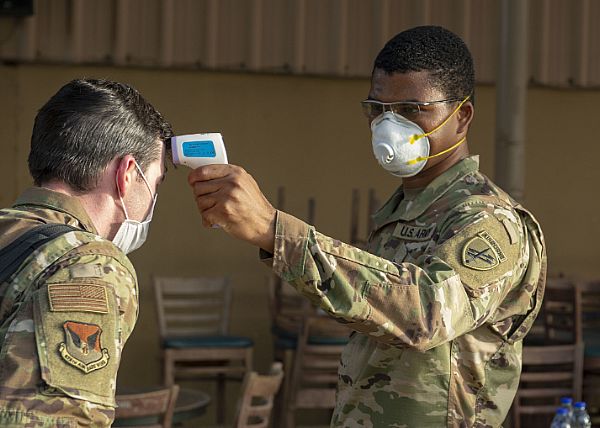 Nobody can argue that the designated response up to this point, has been massive in scope. The dedication of monetary resources, human resources, and attention is unlike any non-conflict event in our nation's history. The Pentagon has mobilized its supply chains and military branches to serve the response, and the legislative branch has earmarked a reservoir of funding for relief efforts and economic recovery.
The traditional awarding of contracts and the acquisitions of new applications is way behind where it was scheduled to be at this point in the year.  In late April, the Pentagon announced that they expected a three-month delay, across the board, for major acquisition programs. Programs in aviation, shipbuilding, and small space launch sectors have been hit hardest by the pandemic. On April 20th, DoD Acquisition Chief Ellen Lord said, "Aviation is the most highly impacted sector we have right now. The 20 different memos put out are really to make positive cash flows, and we quickly get on contract, so we keep going."
Additionally, Contractors are experiencing problems delivering on current programs, and the future viability of many 2nd & 3rd tier subcontractors is in question. The Defense Contract Management Agency (DCMA) and the Defense Logistics Agency (DLA) are tracking the industrial base's top defense contractors and sub-tier vendors. Bolstering these contractors is critical. Lord said, "It's about the tier-two and tier-three suppliers to make sure that we keep that industry base alive. The smaller companies that are producing perhaps critical parts … that don't have that cash base and don't have that resiliency, are the ones that are graded at greatest risk."  
Current Year Deficiency Funding
2020 Current Year Deficiency (CYD) funding presents an opportunity that we may not see for a very long time. CYD Funding is a release of money that keeps government programs on track and viable. CYD funding provides an excellent opportunity to get additional funds outside of your standard operating budget for other projects. These projects may include the one-time purchase of technology, the hiring of contractors to perform studies, or any development efforts that can be completed within the calendar year. 
This funding presents a unique opportunity to create programs that stimulate the economy and benefits the defense of the country. Contractors can step up and fill gaps or introduce new defense initiatives. These new programs can also help lessen the load on offices currently bogged down with COVID response initiatives. It's a win-win across the board for the DoD, the contractors who serve it, and the economy.
Tactical Edge is working closely with government offices to present programs that expand our supply chain capabilities. The past few months have shown us that maintaining the strength of our supply chains is paramount. The medical supply support that the Department of Defense was able to provide to cities like New York and Los Angeles was crucial. We must continue to make the investments now that will ultimately make logistical impacts on our supply chains in the future.  
For more information on currently viable Tactical Edge programs and the work we're executing across the Department of Defense, please reach out to Steve Palmer, Director of East Coast Operations at steve.palmer@tacticaledge.us.