As Tactical Edge Heads to Modern Day Marine Expo, Here's an Update on MLS2 Modernization
This September, Tactical Edge is heading to the Modern Day Marine Expo in Quantico, VA to showcase its best-in-class ITV software. In anticipation of the event, we wanted to provide an update on our latest project, a single-award, indefinite-delivery, indefinite-quantity (IDIQ) contract with Marine Corps Systems Command. Worth up to $49 million over five years, the contract has tasked us with the modernization of three of the systems within the Marine Air-Ground Task Force (MAGTF) Logistics Support Systems (MLS2) software suite.
Background on the MLS2 Project
For those that are unfamiliar with MLS2, here's a bit of history on the suite of logistics systems. The MLS2s provide logistics support to the MAGTF from several different platforms, and it's critical to their operations, worldwide. The three main systems that comprise the MAGTF Logistics Support Systems are:
Common Logistics Command and Control System (CLC2S)
Transportation Capacity Planning Tool (TCPT)
Storage Retrieval Automated Tracking Integrated System (STRATIS)
MLS2 is a critical part of the USMC supply chain and the data they provide are integral in making critical decisions to those in command. These systems provide the modern warfighter a variety of logistics-focused capabilities, including rapid-request management, transportation asset management, a common dashboard of information for commanders, and warehouse management functions.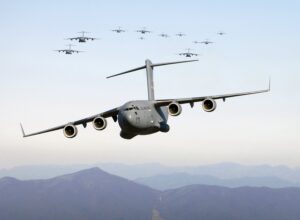 The Challenge
As many of us know, the Marine Corps is looking at ways to improve upon and make systems more efficient. In a rapidly evolving and expanding data landscape, this means modernization.
In this case, the Marine Corps recognized that these three components of MLS2 were capable of delivering greater functionality than they currently do, and could benefit from modernization to increase efficiency.
Tactical Edge engineers are tasked with helping these systems see increased efficiency through data and capability sharing. The Marine Corps will see reduced hosting costs through the elimination of hosting redundancies, and we will increase system security by adopting these systems to run in a unified environment.
An additional hurdle in this challenge is modernizing without disrupting the systems. The MLS2  suite provides services that Marines are dependant on, which means any upgrades must be performed without taking any systems offline or otherwise interrupting their operations. This is just one of the challenges the Tactical Edge Field Service Representatives (FSRs) must navigate carefully while ensuring certification dates are met to keep the project on schedule.
Tactical Edge Offers the Solution
Tactical Edge is uniquely qualified to tackle this challenge. Our team includes many industry stalwarts with extensive knowledge in these systems, including CGI Federal, IBM, One Network, The Columbia Group, CTC, RPI Group, and Smartronix
While maintaining the three MLS2 core systems in the short term, Team Tactical Edge plans to modernize them over the long term by "containerizing" them on a common architecture and then sharing relevant data with a platform-as-a-service (Paas) approach. This will reduce total life-cycle sustainment costs and increase data sharing while improving data quality and user capabilities.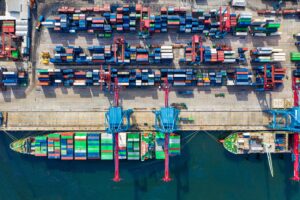 The containerization process focuses on reducing networking hurdles and costs, while the PaaS adds the required infrastructure to streamline data and capability sharing. At the same time, we'll also provide field service representatives to train Marines in the field on the capabilities of the system and to troubleshoot any issues that crop up.
Progress So Far
Since launching in earnest back in September of 2018, we're already seeing some great results. Currently, we're on schedule with our proposed innovations for all three of the core MLS2 systems. We have made great strides in the effort to reduce labor costs to host, maintain, and extend future capabilities for the MLS2 suite. The ultimate markers-of-success will be improving access to data and lowering maintenance costs, overall.
These results are in addition to supporting the USMC on more than 50 operations and exercises around the globe throughout the year. We at Tactical Edge are encouraged by the progress thus far, and look to continue to work with our Marine Corp partners as we achieve the goals we've laid out together.
Are you going to Modern Day Marine? We'd love to chat with you about your modernization and logistic needs and answer any questions you may have about our In-Transit-Visibility Software or our many current government projects.
For questions about our MLS2 Modernization work, please contact
Jay Montgomery, Program Manager, MLS2
Phone: (240) 256-5090
Email: Jay.Montgomery@tacticaledge.us
To set up a demonstration of Tactical Edge's ITV Software, please contact:
Steve Palmer, Dir. East Coast Operations
Phone: (302) 242 -7778
Email: Steve.Palmer@tacticaledge.us